Welcome to Quest Dive Adventures, Inc. We are a premium wholesale travel company providing group and individual wholesale travel to dive stores, group and corporate entities, and technical and expeditionary groups worldwide. Our staff has over 30 years of combined experience in many different areas of travel that allows us to help you with all aspects of your travel needs.
Diane Thiele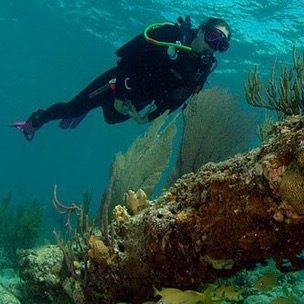 Hi, I'm Diane and I could go on about my qualifications but I think it is more important that you know that I have been in the travel business for over 30 years and I love what I do. I love to travel; I love to scuba dive and I love adventure. I'll treat your vacation as if it were my own.
Adrienne McNally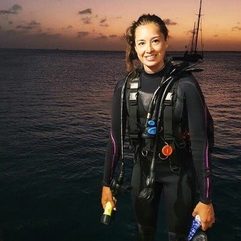 I'm just a girl from the midwest, as a child you'd find me eagerly packing my bag a week before departure, on the way to visit family. Today, little has changed, and I'm still staring out of airplane windows. Once on land, there isn't much time until I explore underwater and delight in it's silence. Travel, for me, is an assault on the senses- sights, experiences, flavors and sounds every where you look. I want to help you experience this amazing world.
Penny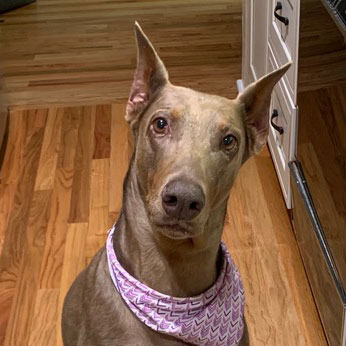 Woof! I'm Penny a.k.a. office dog. I like to chase squirrels, chipmunks and occasionally deer! When I'm not outside doing those fun things, I'm here in the office napping, begging attention or barking at anything that passes by (you might hear me in the background, if you are on the phone with my human). I'm not so fond of water but I sure do like to watch the fish in our aquarium. I hope to howl with you soon.
Blackjack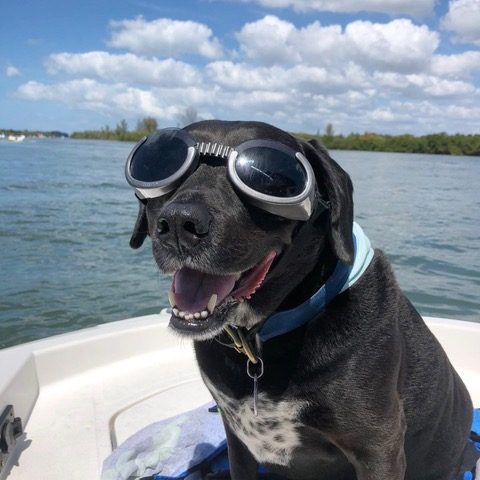 Blackjack is extremely dedicated to pool training and is an expert at the giant stride, although front legs first! No stranger to the ocean, he's got a keen eye for fish, and loves to take a good roll in the sand as well. He eagerly awaits the mail each day and is always up for new adventures!
Take a Look at Our
Special Deals
$300 off!*
Travel window: now – 10 September 2021
Price includes: 7 nights' accommodations, round trip airport transfers, welcome cocktail, all inclusive, 5-3 tank boat dives, tanks, weights, WiFi in rooms and common areas, kayak, stand up paddle boards & daytime social entertainment.
On the western tip of Roatan is Mayan Princess Beach & Dive Resort on West Bay Beach, considered by many to be the most beautiful beach in the Caribbean. This is Caribbean living at its best with condos, suites and tropical gardens designed to make your vacation in paradise relaxing and unforgettable! Experience world-class snorkeling and diving on the second largest coral reef in the world. Enjoy breathtaking sunsets from our beachfront patio or your private balcony. Relax by our signature Mayan pool with waterfalls, secluded jacuzzi and surrounding tropical gardens or pamper yourself at Kukut Spa.
Seize your Sunshine!
Travel window: now-22 December 2021
Price includes: 7 nights accommodations, hotel tax & service charges, round trip airport transfers, all meals and beverages, 5-2 tank boat dives, tanks and weights.
Secrets Aura Cozumel is the only hotel of its kind on picturesque Cozumel. Secrets Aura Cozumel combines all of the amenities of unlimited luxury with an unparalleled island vacation experience. With 266 luxurious, smoke-free suites, each featuring a king-size bed or two double beds, private terrace or balcony, full bathroom with whirlpool and complimentary mini-bar.